2002 St Louis County Air Fair Strongman Exhibition
St Louis County Air Fair...Strongman Exhibition
Aug 31-Sept 1, 2002
A great time had by all! Jim Davis and his wild wild-life crew threw together a fun exhibition. Phil Pfister, Jessie Marunde, Whit Baskin, Don Pope, Big Tony Scrivens, Jared Sprybock, Mike Wortham and Mark Keshishian.
Events taking place over two days, and in between air show performances. There where the Stones of Strength, A Triple Car Flip, a 700lbs Monster truck tire flip, The Harley Conan Wheel and The Bud Girl Squat. Scores were taken lightly, as we were there to perform for the crowd and have a good time. Some of the highlights were Jessie throwing the 5 stones up in 19 seconds and Whit making his pro come back by winning the Bud Girl Squat with over 1100lbs on the machine!
Here are some photos, and I will be putting more up as they come in!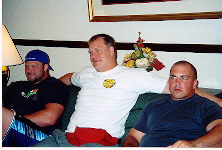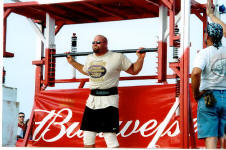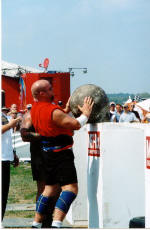 Jessie, Phil & Jarred | Don Pope | Don Pope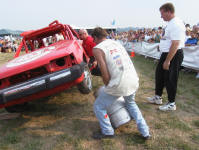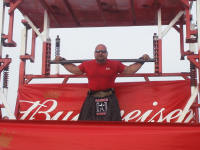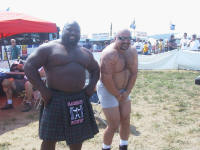 Keshishian | Keshishian | Big Tony with my Kilt on!
<![if !vml]>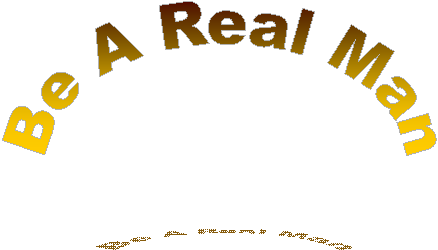 <![endif]>


<![if !vml]>

<![endif]>