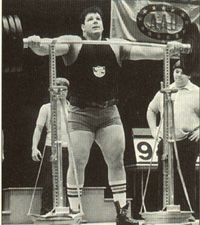 Don Reinhoudt Related Sounds

All sounds are copyright TWI Inc. and ESPN Productions

Introducing Don Reinhoudt

His most famous quote

After he nearly was run over by the tram he pulled.

After winning the tram pull in 1978.

After beating Jon Kolb in the Tug-of-War 1978.

Before the tug of war contest with Bruce Wilhelm in 1978

After winning the 1979 tram pull.

After setting the current World Record in the Girl Lift (squat) in 1979 of 1000 pounds

In 1979, the winner!

---