The Object of this Web site was sold...It went to a good home with two other Altered Wheel Base 65's.
I have plans for my AFX 2, with a 65 Cornet body located...
Stay tuned for the second build.
The Object of this Web site is FOR SALE!!!!!!
A Steal of A Deal!
An Opportunity for You to Buy, Finish and Enjoy
a By The Book AFX Clone!!!
1965 Plymouth AFX Clone. Contact Mark via email: click here for a contact form
With Motor and Trani: $45,000.
Rolling chassis (No Hemi, no trani): $32,000.
Built on a low mileage 65 Satellite, 52K miles
Built using vintage photos as well as from advice from AFX builder Richard Lefebvre and Dan Cook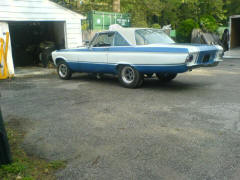 Electric windows, Factory AC car with all of the under the dash unit in tact.
Rear axel moved forward 15inches, front wheels moved forward 10inchs, custom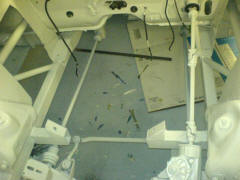 Torsion Bars... Just Like The Factory did back in 1965.
Car is set up for the prerequisite Hemi and TorqueFlite. 8 3/4 rear with 3.91 spool, American Racing wheels at the 4 corners.
426 Crate Hemi, Big Bore 6-71 Blower, Vintage Cragar Blower intake, TTI Headers, Presently with a single 750 Holley carb, Have a Vintage Hilborn 4 Holed Hat set up for electronic injection. MSD Digital 7 ignition, Joe Hunt Distributor, as well as the Factory Electronic Distributor and Ignition set up.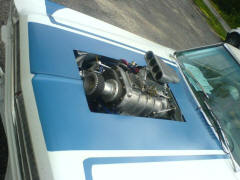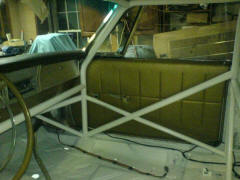 Auto-Fab in Elkridge MD Tig'd the cage in Mild Steel($4,500.)
New Reproduction A-100 Van Seats (By Gary Ball)
New Reproduction door panels (and rear) A-990 style done in Gold to match the Seats (By Gary Ball)
Fiberglass fenders (Sled City) (also have fiberglass front bumper)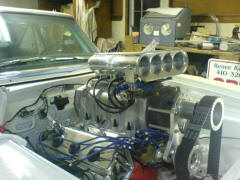 The Car is 95% done: Brakes still need to be done, rear bumper mounted, drive shaft hooked up, water in the radiator... and the bugs worked out.
This is a Great Opportunity for someone to get a deal, and finish up the car!
(also available in rolling form without Hemi and Trani)
The Building of this car is chronicled on this web site
see more photos at http://65afx.com/1965_afx_clone_4_sale.htm
The Building of this car is chronicled on this web site www.65afx.com